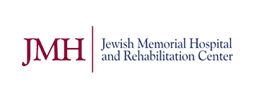 Volunteer Help
Jewish Memorial Hospital and Rehabilitation Center is seeking volunteers to assist in a variety of support functions including:
Adult Day Care Center:
Reading books or the daily newspaper with a senior
Writing letters/cards for seniors
Assist with knitting & crochet activities
Play board and card games
Engage in one-on-one conversation English/bi-lingual
Spiritual companion
Arts and crafts, drawing and painting
Sing along, play musical instrument and other entertainment.
Patient Transportation:
Occupational Therapy
Recreational Therapy
Speech Therapy
Physical Therapy
Radiology Services
Other Opportunities:
Admissions, Case Management & Patients Accts: volunteers will file, answer telephone, data entry and assist with special projects.
Additional Opportunities: Assisting patients with therapies; recreational/physical; psych, clinical/speech; cardiac/pulmonary rehabilitation. Transporting patients within the hospital; sitting with patients during dialysis treatment; friendly visitor and update database information.
High school students, college interns and adults are welcome. The staff will provide training and supervision.
Contact person:
Magdalena Lemoine-Dupuy
HR Generalist
(617) 989-8210
[email protected]